plan to thrive
PENN Creative Strategy works with nonprofit, philanthropic and cultural ORGANIZATIONs to help them SUCCEED IN A FAST-CHANGING WORLD.
PENN Creative Strategy is a New York based consulting firm working with foundations and nonprofits. Our team expertly guides strategic planning, organizational and leadership development. We help you design your fundraising strategy, or workshops and trainings for professional development. We help you think differently about persistent challenges and new opportunities so you can create breakthrough impact. We help you thrive.
WHY CHOOSE US?
Creative. If you need to break out of your mental box, you need a great thought partner. We will help you think differently.

Disciplined. If you want to stay on track with your project, manage your meetings, and bring the project in on time, you need a strong process. Process is our expertise.

Collaborative. You can't carry the burden alone - every great leader needs new ideas. We curate diverse ideas and perspectives from within and outside your organization.
Our virtual, boutique firm ensures you get the attention of a principal, while bringing the resources of a larger firm, without the overhead. We use our knowledge of best practices to hone the best ideas for your future.
We are collaborative, generative, positive and future focused – your ideal thought partners for this journey.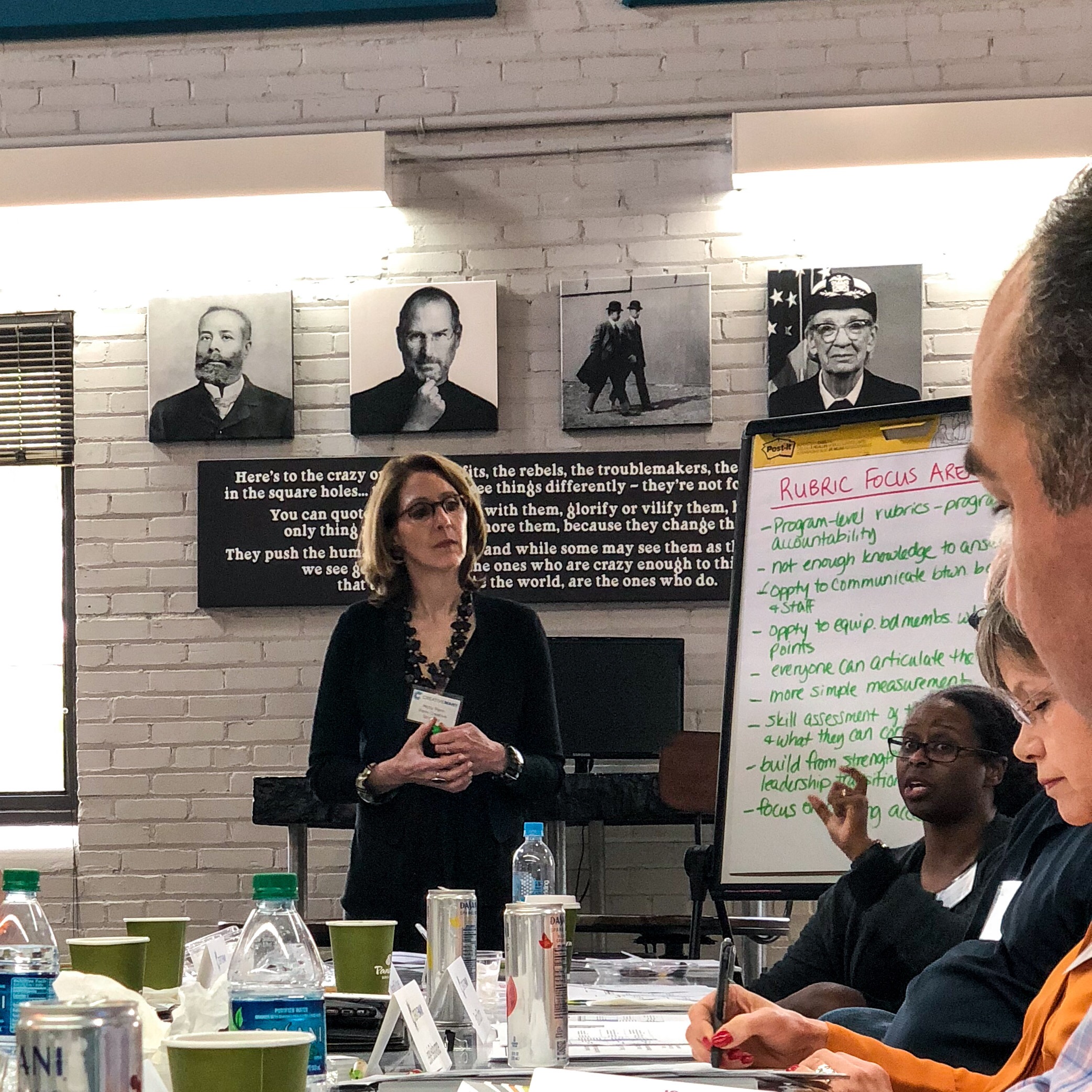 Who We Serve
We are honored to work with passionate nonprofit and cultural leaders, who devote their time, treasure and talent to making the world a better place.
130
organizations served and counting
100%
of our clients are mission-based
Strategy
Development
Turn critical junctures into transformational moments. Let us build your strategic plan.
Organizational Development
Build a stronger and more sustainable organization. Let us develop breakthroughs for where you are stuck.
Leadership
Development
Work from a higher level of mission-building. We coach executives to become better leaders.
Facilitation
Make sure that your next event or retreat is not "just another meeting." Let us facilitate.
FUNDRAISING
Raise more money for your cause. We'll work with you to make a compelling case for your fundraising goals.
Workshops
Unlock and plan your next level of growth. We make workshops that reward forward-thinking institutions.
sign up for a slot on our calendar
"
PENN Creative Strategy created a process that respected our individual voices and gave us room to dream a little about where we want to go. With their guidance, we developed an innovative and cost-effective strategic plan to the future.
— Steven Tennen, Executive Director / ArtsConnection